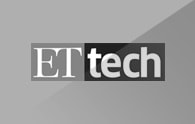 SaaS startup CloudSEK, an information security risk management company has raised ₹14 Crores in its Pre-Series A investment led by Exfinity Venture Partners and StartupXseed.
The raised funds will be utilized to further build its product and expand its footprints in India and South East Asia. After targeting sectors like financial, e-commerce and transportation sector, CloudSEK now plans to target the pharmaceuticals, petrochemicals and retail industry.
Founded in 2015, CloudSEK is the brainwave of Rahul Sasi and was with its headquarter in Singapore and an operational center in Bengaluru, India. The startup was seed funded in 2015 by M.E. Meeran Foundation, the investment arm of Kochi based Eastern Group.
The losses due to cyber-related crime, worldwide are estimated to be upwards of $600billion. Globally, Cyber Attacks are on rise and about 500,000+ Cyber Attacks have already been reported in India in 2018. Many of these attacks are targeted towards BFSI networks,
According to Belong's report, India has seen a sharp rise in cyber security startups as nearly 50 product firms set up shops in the past few years. This uptick in cyber security startups has been primarily attributed to an increasing number of cyberattacks in the country across industry sectors.
Belong has stated in the report that cyber attacks have increased by nearly 5 % to 53000 in 2017 from 50362 in 2016 in India and the number was 44679 in 2014.